logical logistics Highlights
Recognized industry leader, fully compliant with all state and federal regulations.
Celebrating years of outstanding service and excellent customer satisfaction (2004- ).
Proven track record of providing multiple warehouse and distribution requirements across various industries.
24–hour monitored security with full sprinkler and fire protection.
Expertise in handling high valued commodities, imports, cross docking, etc.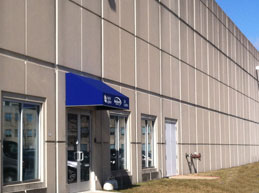 ABOUT LOGICAL LOGISTICS
"No Problem, It will be done…" 

Logical Logistics provides third-party transportation, warehousing and fulfillment services – we are a complete 3PL provider. Founded in 2004, Logical Logistics is a privately held asset-based trucking, distribution and warehouse company.
We are relentless in our efforts to provide our customers with The Logical Edge - a true competitive advantage.
As an asset-based 3PL logistics company, Logical Logistics has the broad expertise, technology and resources needed to provide you with a complete solution. We utilize a combination of owned and contracted assets to deliver an optimal logistics solution.